About Us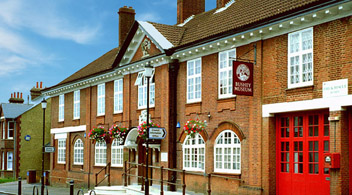 Address
Bushey Museum & Art Gallery
Rudolph Road, Bushey, Hertfordshire, WD23 3HW

Opening hours
When the Museum is open, we will be maintaining Covid-protective measures for all visitors and staff. These will include social distancing (two metres, please!), the wearing of masks, and the use of hand-gel. In addition, we will be asking visitors for their names and addresses for "track and trace" purposes ( these will be deleted after two weeks). We hope that these measures will give reassurance to all our visitors and our staff that Bushey Museum is indeed a safe place to visit, and we very much look forward to welcoming you to our Museum.
While the Museum was closed, we have enlarged the Herkomer Gallery, enabling us to display more exhibits relating to this great man. Please see What's On for details of the Exhibitions in place for the re-opening.
Opening times:
Thursdays   11.00 am to 4.00 pm
Fridays         11.00 am to 4.00 pm
And gradually increasing to our usual hours, including Saturdays and Sundays.
Admission free
Phone
Museum 020 8950 3233      Thu-Fri  11am - 4pm
Office 020 8420 4057            Fri            11am - 4pm
And gradually increasing to our usual hours.
Who are we?
The Bushey Museum & Art Gallery in Bushey, Hertfordshire shows local Bushey history from the earliest of times with displays of archaeology, artefacts, documents and historical maps, and which cover Bushey's social and business heritage.
The Museum has a unique artistic history which is of national significance: it majors on Sir Hubert von Herkomer RA with works of art, artefacts and ephemera relating to him and his famous Art School in Bushey. There is also a major collection of paintings by Herkomer's student Lucy Kemp-Welch, as well as works by other artists drawn to Bushey by its artistic reputation.
Art UK say on their website: "...the art collection is the largest in Hertfordshire and is mainly from the nineteenth and twentieth centuries, with special interest in the Monro Circle of artists, Sir Hubert von Herkomer, Lucy Kemp-Welch and the pupils of their Art Schools and other Bushey art schools."
Located in an Edwardian former Council building close to Bushey High Street, it features galleries with displays of local history; Herkomer and Lucy Kemp-Welch paintings and memorabilia, as well as other Galleries with changing displays, see What's-On.
Click on Museum Shop to see the wide range of local history books, greetings cards featuring local artists' pictures - and much more - which can be bought in the Shop at the Museum, or via this website. And there is also a link to the Art UK website (see below as well) where you can buy prints of over 120 paintings from our Collection. Well worth a look!
There is a Meeting Room which is available for hire to local societies or individuals for meetings, talks, etc.
Parking and Accessibility
There is limited on-site free parking and additional free public parking in Kemp Place which is off the High Street opposite Rudolf Road. For more information about Accessibility click here.
The Visit Us page tells you how to get to the Museum.
The About Us page gives you more about the history of the Museum and what we have to offer.
The What's On page includes details of all of our current Exhibitions.
Arts Council England
Bushey Museum and Art Gallery has Full Accreditation status with the Arts Council England (RD 1048). Visit their site here.
Art UK
Bushey Museum and Art Gallery is an Art UK Founder Partner. Visit their website here to see over 1000 of the paintings in our collection! And also visit their Art UK Shop here where you can buy prints of over 120 of the pictures in our collection!
Charity Commission
Bushey Museum Trust is a registered charity with the Charity Commission in England and Wales No. 294261.
© 2020, Bushey Museum Trust, a company limited by guarantee (England 01937575).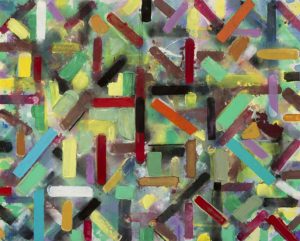 Graham worked at the Meadow Studios, Bushey in the 1950s. He exhibited his paintings at the Museum several times:  The Long Haul (2004), Bushey Artists and Meadow Studios (2006/7) and Visual Metaphors (2010). In 2019 he was bestowed a Fellowship at the University of Hertfordshire 'in recognition of his contribution to art and his services to the University'. Graham has exhibited widely around the world. Read more about him and see more of his paintings here.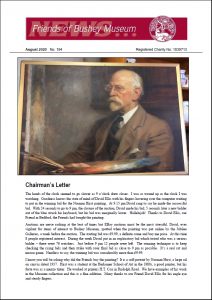 New! Friend's August Newsletter
There is no printed Newsletter this time so for a digital copy just click:
Friends Newsletter August 2020 (PDF, 1.28MB)
Do you have children between five and eleven years of age? And do they enjoy telling stories? If so, then why not enter our summer Story Writing Competition.
Click here to read more our Story Writing Competition for children aged 5 to 11.
Friends Outings, Meetings & Events
Soon we will start planning Friends Meetings, Events and Outings again. Do keep checking in the Friends Newsletters and on this website for updates!