Recent Arrivals – Additions to the Bushey Museum's Collection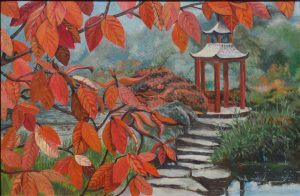 Council Chamber
18th January – 21st June 2020
(Exhibition Organisers: Museum Team)
This exhibition gives a rare insight to many items which have been added to the Museum's collection over time. On show will be local history and pottery items, photographs, costumes, as well artworks, to demonstrate the great diversity of the collection, the bulk of which is usually hidden from view: items are regularly donated to the Museum, or purchases are made, whilst taking into account the purchase cost as well as storage space - both of which are limited. Normally such items are only displayed if they are relevant to a new exhibition, or to an existing, permanent display. In this exhibition you'll see many significant artifacts you've never seen before!
---
20/20 Vision – 200 Years of history in Bushey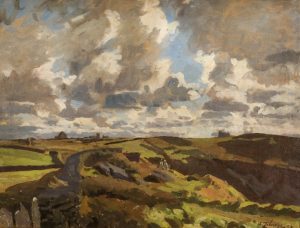 Anne Blessley Gallery
1st February – 24th May 2020
(Exhibition Organisers: Museum Team)
To mark the beginning of a new decade, this exhibition plays on the phrase '20/20 vision', in as much as the focus will be on items in the Museum's collection from 1820, 1920 and 2020. Exhibits will include old and new artworks, costume as well as oral history.
---
On the move: Getting about in Bushey
Jubilee Room
From 30 May 2020
This exhibition of photographs and artwork features various ways in which we transported ourselves and our goods through the ages.
---
Previous Exhibitions
Since the new website went 'live' at the start of 2019, we have retained information about all Previous Exhibitions. Click here.