Before the Railway came to Bushey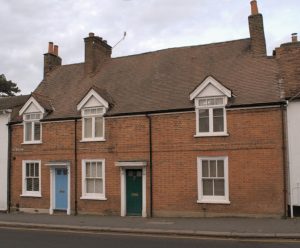 Jubilee Room
14th December – 22nd March 2020
(Exhibition Organiser: Patrick Forsyth)
Over 50 surviving buildings in Bushey built before 1840 are listed as Grade 2, and there are more on the Local List. You can still get an idea of what the village was like before the age of the railway. This exhibition selects and describes the most interesting of these buildings.
---
Recent Arrivals – Additions to the Bushey Museum's Collection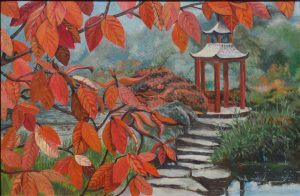 Council Chamber
18th January – 21st June 2020
(Exhibition Organisers: Museum Team)
Regularly items are donated to the Museum, or purchases are made, bearing in mind the cost and the possible storage space, both of which are limited. These items go through the process of being digitally recorded and then stored. Only if an item is relevant to an existing display or to an exhibition is it brought out of storage for public viewing.
This exhibition sets out to remedy this situation to a degree with a look back over recent times and our lists of new accessions. On show will be local history and pottery items, photographs, costumes, as well artworks to demonstrate the great diversity of the collection, the bulk of which is usually hidden from view.
---
20/20 Vision – 200 Years of history in Bushey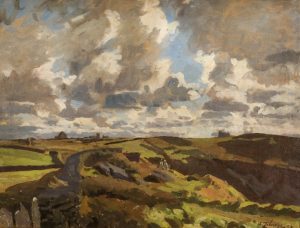 Anne Blessley Gallery
1st February – 24th May 2020
(Exhibition Organisers: Museum Team)
To mark the beginning of a new decade, this exhibition plays on the phrase '20/20 vision', in as much as the focus will be on items in the Museum's collection from 1820, 1920 and 2020. Exhibits will include old and new artworks, costume as well as oral history.
---
On the move: Getting about in Bushey
Jubilee Room
From 30 May 2020
This exhibition of photographs and artwork features various ways in which we transported ourselves and our goods through the ages.
---
Previous Exhibitions
Since the new website went 'live' at the start of 2019, we have retained information about all Previous Exhibitions. Click here.