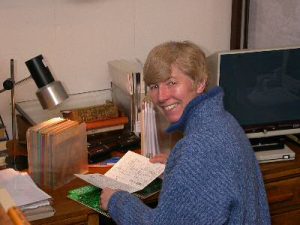 The Local Studies Centre contains a wealth of documentary material of interest to students of local history relating to Bushey, including:
Local census returns from 1841 to 1901
Parish records from St James Church, Bushey and St Peters Church, Bushey Heath
Local trade directories
Local schools records
Local maps
If you would like to access these records please either contact us by email at localstudies@busheymuseum.org or write to us. Researchers who wish to consult any of these records are asked to write or e-mail to the Museum giving details of their enquiry.
Researchers are reminded that the Museum is entirely staffed by volunteers, and it may not always be possible to respond immediately.
Visits can be arranged by appointment, on Thursday afternoons.
To arrange an appointment, write or email to The Local Studies Centre, Bushey Museum, Rudolph Road, Bushey, WD23 3HW. A local studies volunteer is ready to help you!