All 'Friends', i.e. members of the Friends of Bushey Museum, are welcome to come along to the Meetings, Events and Outings listed below: some need pre-booking, others – just come along on the day! If you want more information about any of these events, have a look in the regular 'Meetings, Exhibitions, Outings and Events' leaflet sent to all Friends. It also includes details of who to contact for each event.
Want to join the Friends?
If you wish to join the Friends please visit the Friends of Bushey Museum page here. All new members will also receive the bi-monthly Newsletter and Events Leaflet listing all future events.
---
Meetings
All of the Meetings, unless otherwise stated, are held at the St. James's Church House, High Street, Bushey WD23 1BD.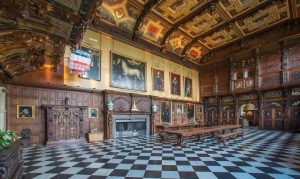 Hatfield House and its rich history
Tuesday 17 September at 8.00pm
Dermot Burke, a guide at Hatfield House, gives a in-depth view of Hatfield House and its rich history.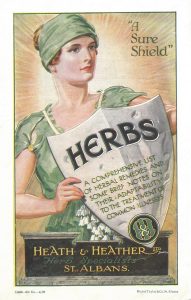 The History of Heath and Heather
Tuesday 15 October at 8.00pm
Frances Watkins, Medical Herbalist, tells us the story of Heath & Heather, purveyors of herbal supplies in St. Albans since 1920, and their connection with the Ryder Cup.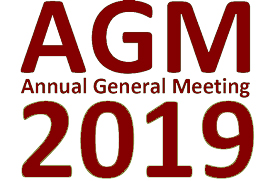 Annual General Meeting
Tuesday 19 November at 7.30pm
After the formal business of the AGM there will be a slide show of photographs showing Bushey and Friends' events in the past year.
Please note earlier starting time.
---
Events
Village Trail – St. James' Churchyard Part 1
Wednesday 31 July starting at 6.30pm
For those who missed the walk in April, we repeat the guided trail giving the history and stories of some of those who are buried at St James' Church.
No advance bookings – donations of £8 per person invited on the day. Starting from the Meeting Room behind Bushey Museum.
Bushey Museum and Reveley Lodge Garden Party
Sunday 18 August from 1.30pm to 4.30pm
Join us for a traditional summer garden party with stalls, music, tombola, activities in the garden and of course tea and cakes, Pimms and Prosecco. To be held at Reveley Lodge, 88 Elstree Road, Bushey Heath WD23 4GL. Admission £5 each, children free.
Bring & Buy Sale
Saturday 26 October 10.30am to 1.00pm
Bring something – Buy something, and raise money for our Musuem. Good quality items – unwanted gifts, toys, plants, cakes and produce, books, white elephant goods etc. (no electrical items or candles). Items accepted in the Meeting Room only on Friday 25 October from 2pm to 4pm and until 10am on the day of the sale. To be held in the Meeting Room behind Bushey Museum.
Arts & Crafts Weekend
Saturday 16 and Sunday 17 November, 11am to 4pm
Bushey Museum and Art Gallery, Rudolph Road
Five local artisans will be selling their wares at the Museum. Come and buy your Christmas presents.
---
Outings
Visit to Margate – Turner Contemporary Gallery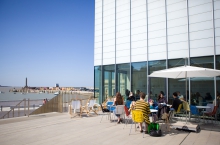 Saturday 20 July 2019
Whole day outing by coach.
The gallery was inspired by the town's association with the painter J.M.W. Turner and is a most impressive landmark. The current exhibition entitled 'Seaside' will still be on display when we visit.
Tea/coffee in the restaurant on arrival. We shall have a talk introducing the building and ethos behind the plans for exhibitions; then free to explore the gallery for ourselves.
Lunch either at the Gallery or in the town. After lunch the group will be free to enjoy the seaside or explore other museums.
Coach departs 8.30am from the Bushey Centre car park – access the car park by pedestrian entrance next to Bushey House Beaumont. Coach departs Margate at 4.00pm to arrive in Bushey at approx. 6.30pm.
Cost £37.00 per person
To visit the Turner Contemporary Gallery website click here.
Visit to Kensington: Leighton House Museum and the Design Museum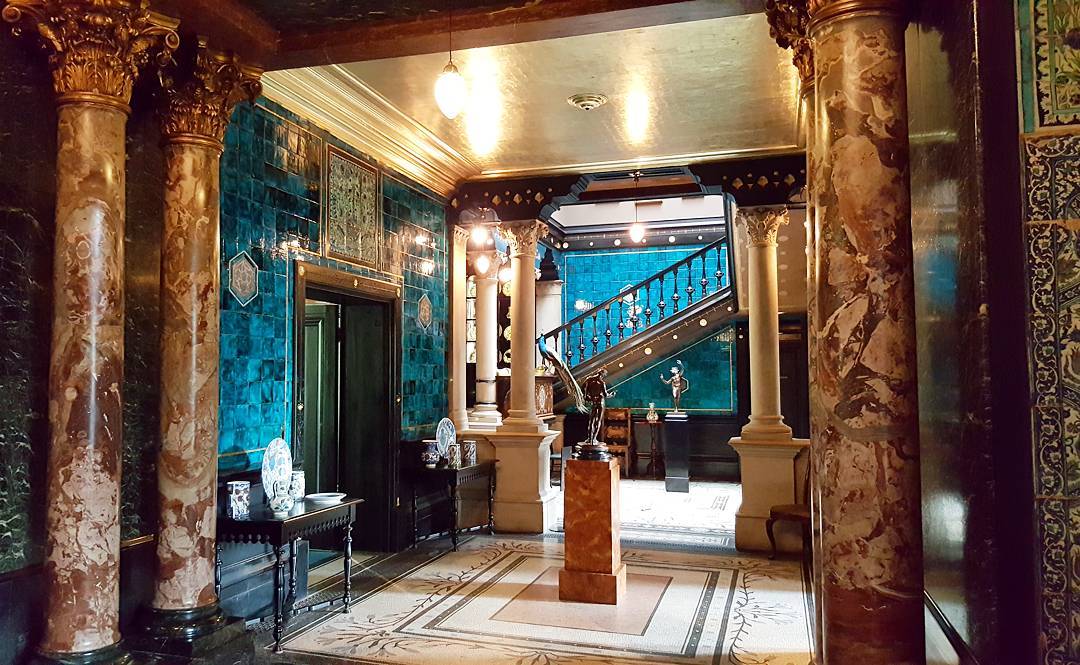 Saturday 19 October 2019
Whole day outing by coach.
Leighton House was the home of the Victorian painter Frederic, Lord Leighton. It was both his home and his studio where he welcomed visitors.
We aim to have tea/coffee before visiting Leighton House (no facilities in the House) then have a guided tour of the House lasting approximately 1½ hours.
Lunch can be obtained in Kensington High Street prior to visiting the Design Museum, now on the site of the earlier Commonwealth Institute, or you can choose to visit other museums in Kensington.
Coach departs Bushey Centre car park at 9.00am and leaves London at 4.00pm to arrive in Bushey at approx. 6.00pm
Cost £38.00 per person, including entry and guided tour of Leighton House and gardens.
Visit the Leighton House Museum website here, and the Design Museum website here.