Bushey Museum and Art Gallery tells the story of Bushey, Hertfordshire and its unique artistic history. The Museum Trust was founded in 1983 with the aim of collecting and safeguarding the very considerable artistic heritage of Bushey.
The Museum's art collection is the largest in Hertfordshire and is mainly from the nineteenth and twentieth centuries. It has a large collection of works and articles relating to Sir Hubert von Herkomer RA and his world-renowned Art School. Also on show is the Lucy Kemp-Welch Memorial Trust Collection which includes many of Lucy's superb paintings of horses. There are also many works from the Monro Circle of artists. Archives relating to these collections, as well as works from their Art Schools and other Bushey art schools are held in the Local Studies Centre.
Arts Council England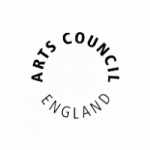 Bushey Museum and Art Gallery has Full Accreditation status with the Arts Council England (RD 1048). The Arts Council England says of its Museum's Accreditation Scheme:
"We want all museums to be sustainable, focused and trusted organisations, which offer their visitors a great experience. The Accreditation Scheme sets out nationally-agreed standards, which inspire the confidence of the public and funding and governing bodies. It enables museums to assess their current performance, as well as supporting them to plan and develop their services."
Visit their site at www.artscouncil.org.uk.
Art UK Founder Partner
Bushey Museum and Art Gallery committed its support to Art UK early in 2015 and as such is an Art UK Founder Partner. As a Founder Partner, the Museum is one of the first 200 collections to join Art UK.  Art UK Founder Partners and Art UK Partners are the core body of UK art collections, without whose commitment Art UK would not be possible. Bushey Museum and Art Gallery supports Art UK financially by paying an annual subscription. In return for our support we can participate in the Art UK Shop (see below), and be involved in other activities. The Art UK website includes images of over 1000 Bushey Museum collection of paintings – click here to see them all.
Art UK Shop for Prints
There are currently over 110 pictures from the Bushey Museum and Art Gallery collection which are available as prints, or framed prints, through the Art UK Shop. Each purchase will also help support our Museum. An example picture – "Parish Church of St James, Bushey" by James Charles Oldmeadow (1820–1875) – is shown. For more information on all Bushey Museum pictures available as prints via Art UK, visit the Art UK Shop here.
Charity Commission
Friends of Bushey Museum is a registered charity with the Charity Commission in England and Wales No. 1039713.
Privacy Policy
The Bushey Museum Trust has a Privacy Notice and a Privacy Policy which cover the Museum's compliance with the General Data Protection Regulation (GDPR) (EU) 2016/679, implemented in May 2018. For more information click here.
Valuations
Bushey Museum Trust complies with the Museum Association's Code of Ethics (see here) which requires that museums do not give valuations for works of art.