Introduction
The Museum welcomes all visitors. The building was built in 1909 as the Offices of Bushey Urban District Council, however Bushey Museum Trust has improved the accessibility and the facilities to enable all visitors to Museum and Art Gallery to have an enjoyable experience.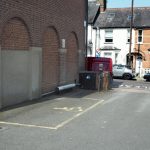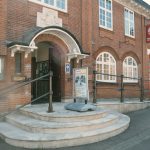 Parking
There is a Blue Badge designated parking space (for one car) in the small car park at the rear of the Museum building. It is available on a first come first served basis. Access is via Rudoph Road: this is a one-way road, so approach via Herkomer Road. There is also a car park in Kemp Place (chargeable) which is off the High Street opposite Rudolph Road.
Building Access
The main entrance from Rudolph Road is up 3 steps or a gently inclined ramp (gradient of 1 in 20) with adjacent handrails. Once inside the building there are no steps and all the ground floor galleries are laid out with sufficient space to manoeuvre a wheelchair (see the access statement for details of door and corridor widths).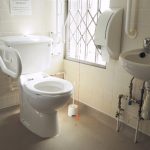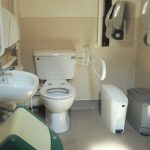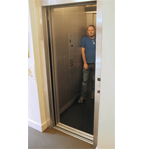 Lift
The Herkomer Room, Art Galleries and Shop on the first floor are accessible by means of a 8 person passenger lift (1100mm wide by 1400mm deep) with a door opening width of 800mm. There are two steps within the first floor, but the lift gives access to both levels.
Toilets
Wheelchair accessible toilet facilities are available on both the ground floor and first floor.
Accessibility Guide
Further details of our facilities and accessibility are available in our Accessibility Guide.