Face to Face – Portraits by Bushey Artists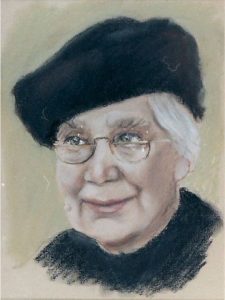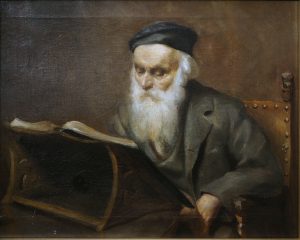 6th November 2021 – May 2022
Anne Blessley Gallery
Portraiture is a very old form of art, dating back at least to Ancient Egypt.  A portrait is a method of recording a likeness of a face and can display the personality and often the mood of the person. It can also be used to represent an idea, such as beauty, power, taste, status, learning etc.
Portraiture is a practical and creative way of learning art.  The most convenient model is the artist him/herself, or a spouse, or friend or partner; proximity allows time for observation and, indeed, scrutiny. Portraiture also encourages interpretation, imagination, invention, and self-portraiture demands self-awareness. A portrait can stand by itself as a work of art or be part of a bigger scene.
In this exhibition, the concentration is on self-portraits by artists and portraits by artists of artists. Included is a splendid new acquisition of John Herkomer, Hubert's uncle, by Ernest Borough Johnson. Most of the portraits are by artists, who worked alongside their sitters; the majority of self-portraits are by Herkomer students, which reflects his focus on life drawing.
Exhibition Organisers: Pat Woollard and John Gerry