Myrtle Florence Broome, 1888-1978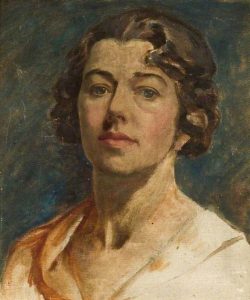 Myrtle Broome was an artist and designer with a special interest in Egyptology.
She was born in Muswell Hill , London in February 1888, and the Broome family came to Bushey around 1900. She studied with Hubert von Herkomer's cousin, Bertha Herkomer, who taught in Bushey and Watford at that time. Her father, Washington Broome, who had been associated with William Morris, was a music publisher and ran the old Bourne Press.
Between 1911-3 she studied at University College London for the Certificate in Egyptology where she was a pupil of Margaret Murray and Sir Flinders Petrie. In 1927 she was invited as an artist for the British School of Archaeology in Egypt to copy inscriptions in the tombs at Qau el-Kebir as an archaeological artist and epigrapher. It was thanks to this experience that she was hired, two years later, by the Egypt Exploration Society to join Egyptologist Amice Calverley at a temple in Egypt. For the next eight years Myrtle and Amice copied the painted reliefs in the temple with the hopes of publishing their findings. Regarded then as one of the greatest copyists working in Egypt, she left invaluable renditions of some of ancient Egypt's most beautiful monuments. Besides reinforcing photographs, they did watercolour copies of some scenes as colour photography was still in its infancy. Four folio volumes of their recording work in the temple were published jointly by the Egypt Exploration Society, London and the University of Chicago. Since such copy work allowed no freedom of expression, Myrtle found an outlet for her artistic talents by sketching and painting scenes of the local village.
An only child and a prolific writer, Broome wanted her parents to know every facet of her life in Egypt. Her frequent letters to them vividly capture life in the villages, the traditions of the local people, the work of artisans, such as weaving and pot-making, and festivals, ceremonies, and music. In fascinating detail, the letters also depict Broome's living conditions providing us with a personal account of what it was like to be an English, working woman living abroad in Egypt in the 1930s. Her papers are held at the Griffith Institute, Oxford.
In Bushey, she lived at Avalon, an Arts and Crafts house in Grange Road: it was built around 1907 to the design of Myrtle's father, Herbert Washington Broome. After her father's death she continued to live there for the rest of her life.
Sources: inc Bushey Museum, Wikipedia.
Portfolio (some paintings in the Bushey Museum collection)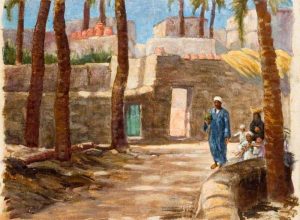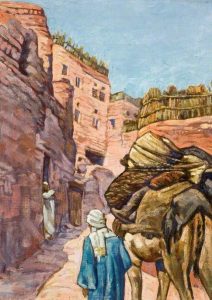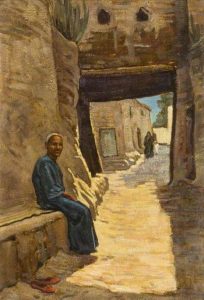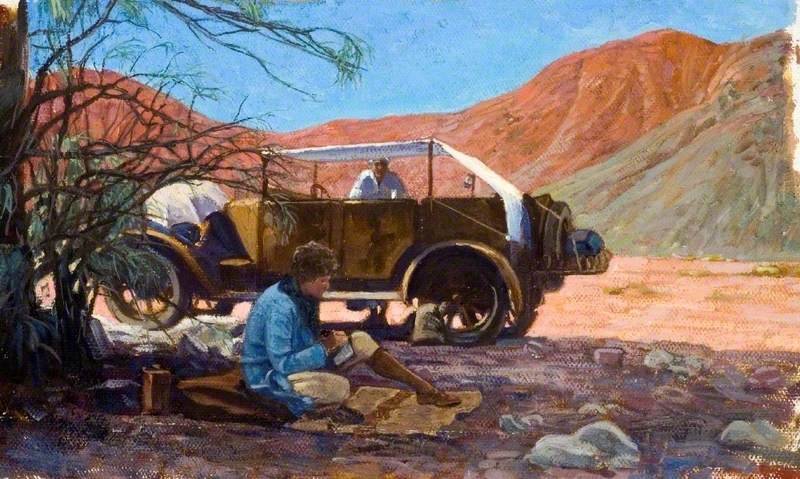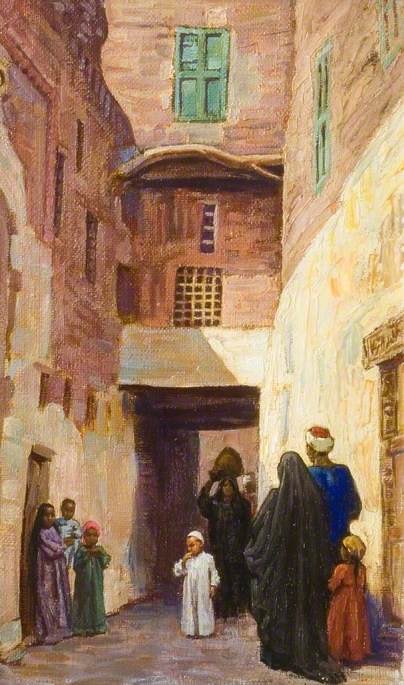 ---