Living Artist of the Month - Douglas (Dougie) Chowns, born 1937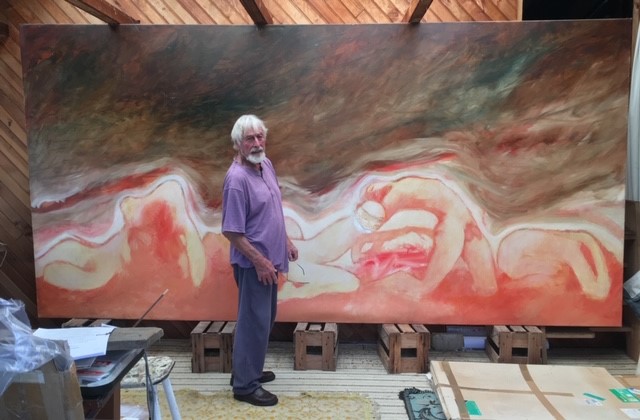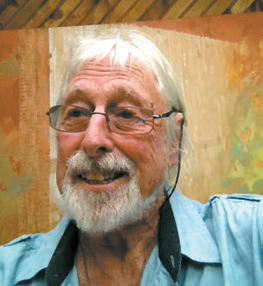 This month we are featuring Dougie Chowns as our first 'Living Artist of the Month'. He was recently in touch with the Museum to share a copy of the 'New Zealand Artist Magazine' where he is part of the editing team: the May-June edition is freely available (as a gesture during Covid-19) and includes an article from Dougie. 
Dougie was Bushey Museum's 'Artist in Residence' in 1994 - and which he recalls as the 'honour of my life'. During his most recent visit to Bushey in 2016 he presented some paintings to Bushey Museum and the Bentley Priory Museum.
Following this initial recent contact, we've exchanged several emails and from these we've compiled a brief biography…
Dougie Chowns still proudly calls himself a 'professional Bushey Artist' since 'Bryen Wood and Grant Longman recognised me as such'. He was born locally in 1937, and spent many years visiting the studios of Lucy Kemp-Welch and Marguerite Frobisher where he was 'introduced to the smells and tradition of oil painting'.
He went to the Watford Art School where he developed drawing from the nude and the extensive use of the sketchbook. Observed drawing and figurative life size works are his love. He also wrote 'my art has been influenced by Bushey, Lucy, the tombs of RA's in the churchyard and Herkomer's Social Realism'.
His successful career has spanned RAF Fighter Command, advertising, and of course art, including painting, fabric printer and serigraphy: his art today communicates via sound and vision, marks on paper, digital electronics, watercolour or oils. His art is retained in museums, private collections and homes worldwide. He has worked in Europe, Australia, New Zealand and the USA. And in addition, he has for years been part of Pipe Bands, including becoming senior Drum Major and leading all massed bands in London for a year! And over 30 years ago he and his wife Meg founded The New Zealand Gaidhealtachd Celtic Summer School, a week long January live-in of culture and ceilidhs- and they still happen every year in a forest under Mount Manaia.
In 1973 he settled at Northland, New Zealand and where his is now a senior arts administrator, and a practising artist and teacher – and shares his home with his 'faithful black Labrador'. In 2010, the New Zealand NorthTec Council awarded Dougie the Institutional Medal. The citation said 'Douglas has a reputation for being a trail blazer – as a creative thinker, artist and as an educator. He has worked in a very wide range of creative industries, notably in the glamorous world of advertising in the 1960s. He moved to New Zealand in the 1970s and has lived in the region working as a professional artist and educator ever since.  He initiated the full-time tertiary-level study of crafts and arts at what is now known as NorthTec and went on to tutor many of Northland's most successful practicing artists and craftspeople from the 1980s. He has been a member of the Northland Society of Arts for 33 years and has exhibited in New Zealand and internationally since 1975'.
Sources: Dougie Chowns (email and his website www.douglaschowns.co.nz), Bushey Museum.
Portfolio - pictures in the Bushey Museum collection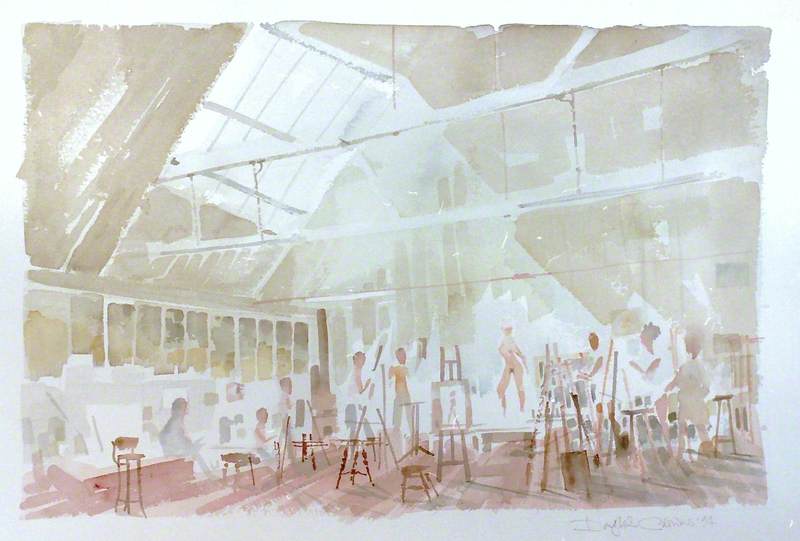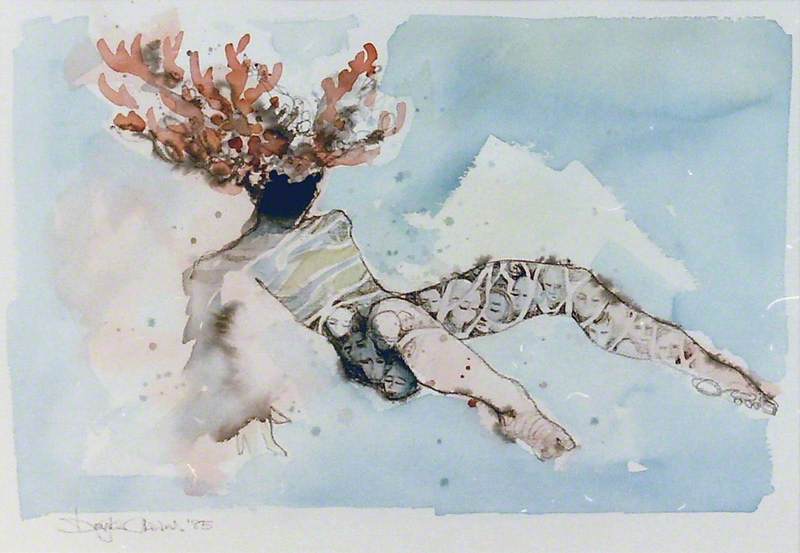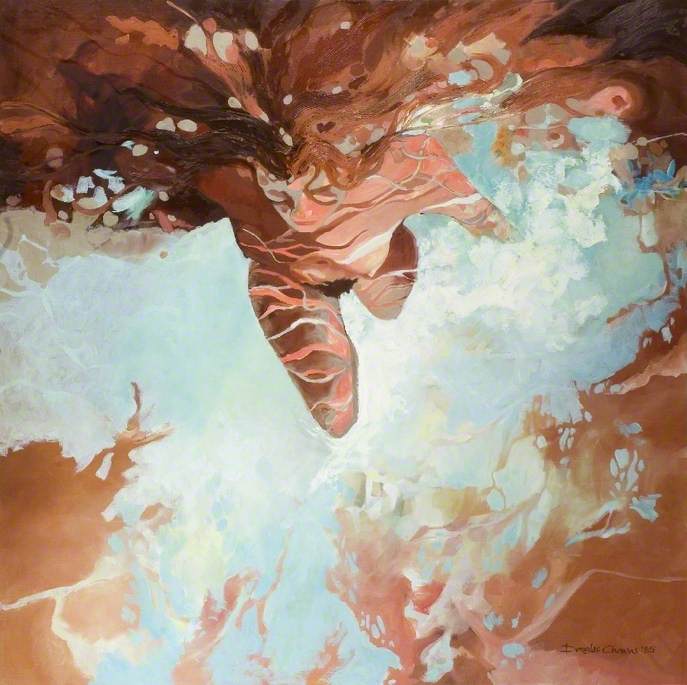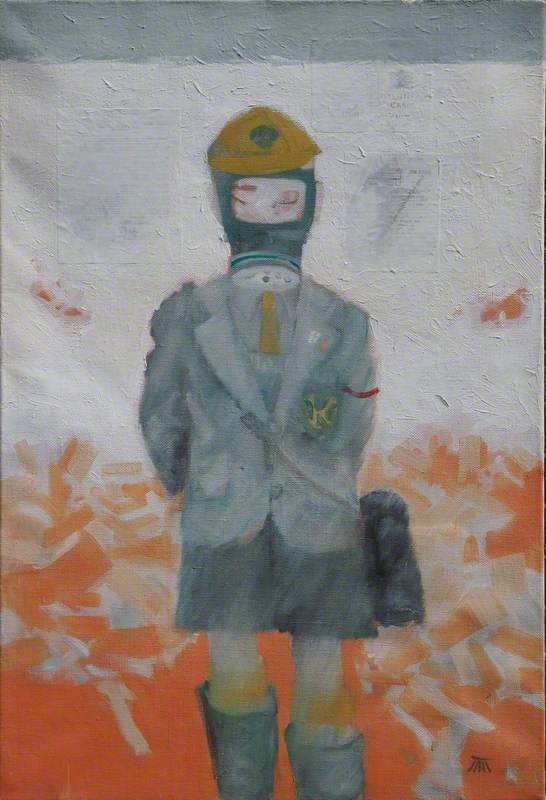 Resources
Dougie's website 'The Art of Douglas Chowns' -  www.douglaschowns.co.nz
Dougie's presence on the Art UK website - click here.
Dougie's presence on the New Zealand 'Creative Northland' website, click here.
An article from Dougie 'Boyhood memories of Attenborough Fields in the 1940's, click here.
...and much more... search for Douglas Chowns'!
---
Click to go to Artists Biographies
June 2020