Alice B Woodward, 1862-1951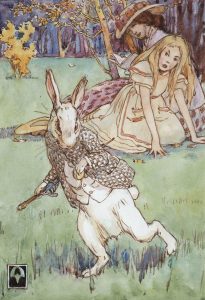 Alice Bolingbroke Woodward was born in October 1862 in Chelsea, London. She became one of the most prolific illustrators at the end of the 19th century. She is known mainly for her work in children's literature and also for her scientific illustrations. Her father Henry Woodward was an eminent scientist and the Keeper of Geology at the Natural History Museum in London.
She was best known for her 28 coloured plate illustrations in The Peter Pan Picture Book written by Daniel O'Connor (1907) which was the first illustrated version of the story of Peter Pan, originally from the play by J. M. Barrie.
Alice was educated at home along with her four sisters and two brothers. The children were all encouraged to draw: all of the sisters eventually became artists and all of the brothers became scientists. By her late teens, Alice was skilled enough to illustrate for her father's lectures and for the papers of his colleagues. This enabled her to study at South Kensington School of Art, and then at the Westminster School of Art followed by the Académie Julian in Paris.
She illustrated the stories of two Gilbert and Sullivan operas, Lewis Carroll's Alice's Adventures in Wonderland and Anna Sewell's classic Black Beauty. One of the last of her book illustrations was a volume of 'Myths and Legends of the Australian Aboriginals' which she illustrated in 1930 at the age of 68. Woodward also exhibited paintings of scenes in Normandy and Norfolk, and designs for process reproduction at the 91 Art Club, a Chelsea club for women artists. Her work has appeared in over 80 publications including dinosaur reconstructions for the Illustrated London News.
During WWI she was tutor to the artist Cicely Mary Barker. After a short period working for Naval Intelligence she went to live in Bushey, where she occupied a studio formerly owned by Sir Hubert von Herkomer and where she remained for the rest of her life.
She is referenced in Grant Longman's 1981 booklet 'The Herkomer Art School & Subsequent Developments 1901 – 1918'.
Sources: Bushey Museum, Wikipedia.
Portfolio (some paintings in the Bushey Museum collection)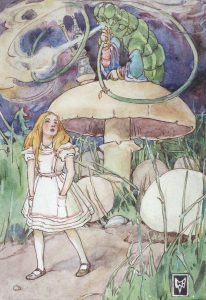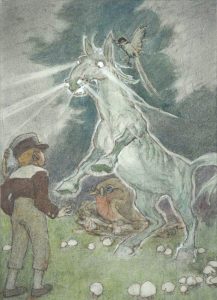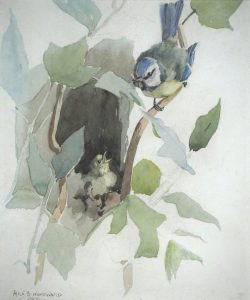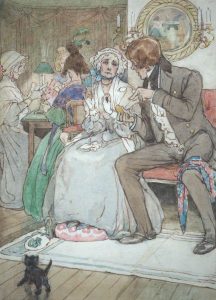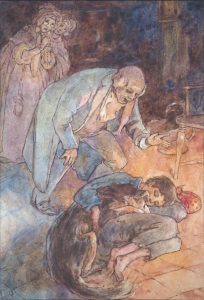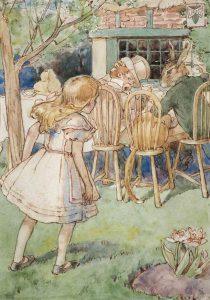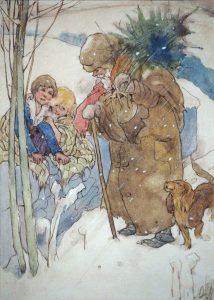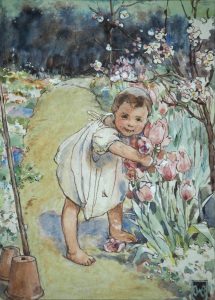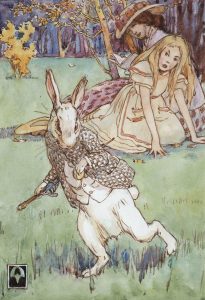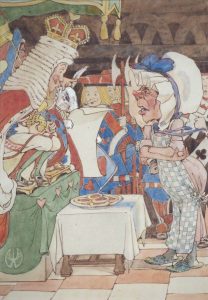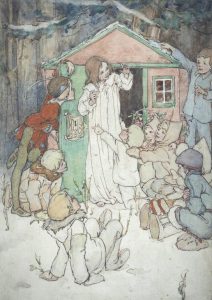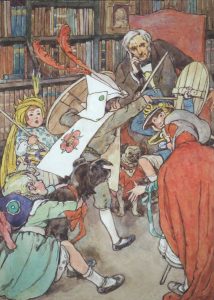 A set of five watercolours called 'The Jackdaw of Rheims'