Renaming Art Gallery to 'Anne Blessley Gallery'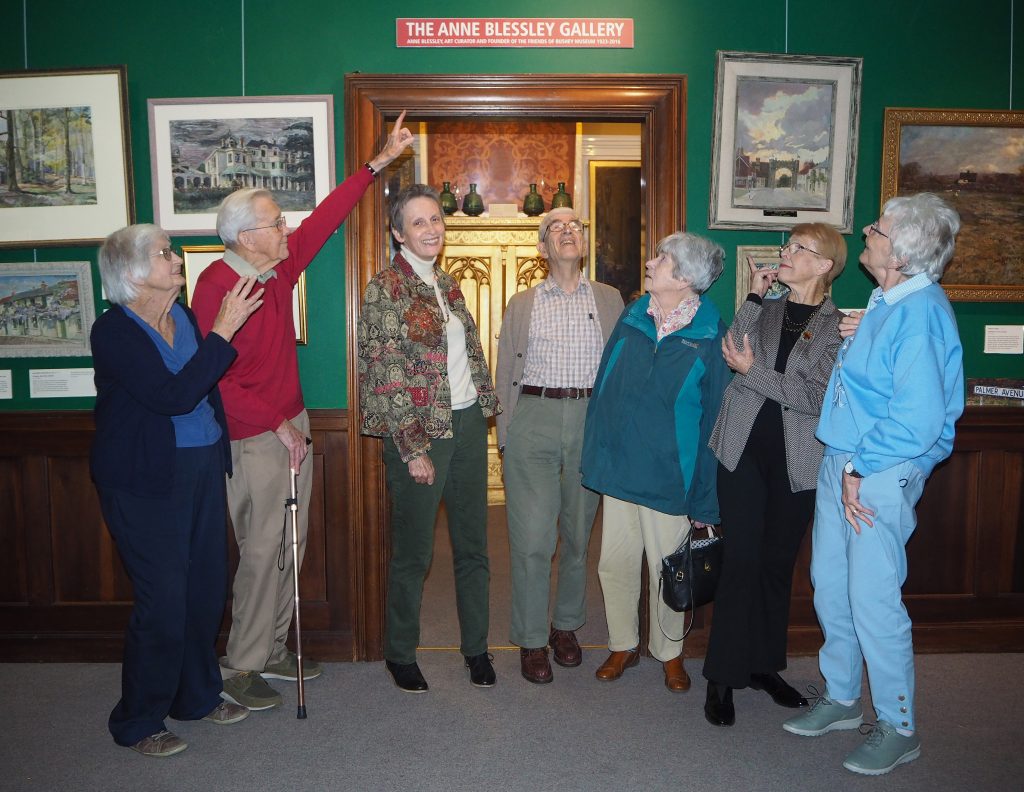 One of the Museum's Galleries has been renamed as the "Anne Blessley Gallery". The renaming was attended by Gillian, Anne Blessley's daughter, and who was visiting from the USA as a guest. 'I was very honoured and delighted to attend,' she said, 'and to see my mother's huge commitment to the Museum so honoured.' A group of Bushey Museum and Art Gallery volunteers also attended, celebratning the renaming of one of its galleries in memory of Anne Blessley who died recently aged 92. After the renaming, Gillian presented the Museum Trust with a handsome donation in memory of her mother.
The only other rooms named in anyone's honour are the Herkomer Room and the colloquially known 'Lucy Room,' which houses a collection of superb horse paintings by Lucy Kemp-Welch, successor to Sir Hubert Herkomer at his Art School.