Algernon Mayow Talmage, 
1871-1939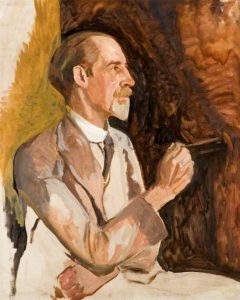 Talmage was a painter and printmaker, born at Fifield, Oxfordshire, and the son of a clergyman. He studied at Herkomer's Art School at Bushey, and also in St. Ives, Cornwall. He was primarily a painter of landscape and animals and around 1900 he ran an art school in St. Ives. In 1907 he moved to London. He held his first solo exhibition at the Goupil Gallery, London in 1909 at the about the same time as he parted from his first wife. During the World War I Talmage was appointed an official war artist to the Canadian Government and was elected an Associate of the RA in 1922 and RA in 1929. He held a solo exhibition at the FAS in 1920 and also showed at the Leicester Galleries.
Talmage was also a member of the STISA (1928-39), RWA (1922), RBA (1903) and ROI (1908) and the short-lived Sole Bay Group. His work is represented in several public collections including the Tate Gallery, London, Victoria Art Gallery, Bath, Bristol City Art Gallery, Grundy Art Gallery, Blackpool, Bushey Museum and Art Gallery, Museums Sheffield, National Railway Museum, York, Oldham Art Gallery, Canadian War Museum, Ottawa and in the Adelaide Art Gallery, Australia and the Dunedin and Wellington art galleries in New Zealand. The remaining paintings from his studio were sold at Christie's, King Street in 1981.
Sources: Bushey Museum; Artist Biographies Ltd.  Jan 2020
Portfolio (in Bushey Museum collection)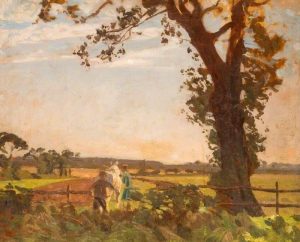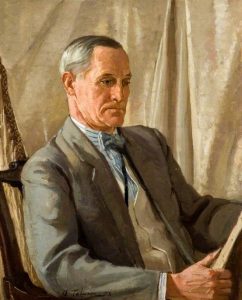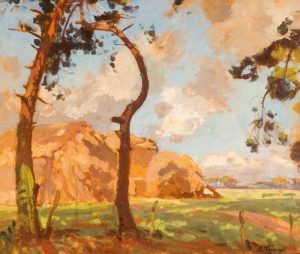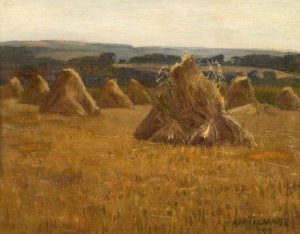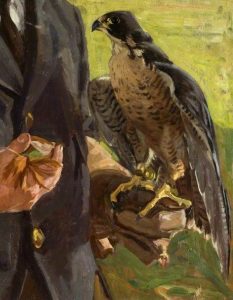 And other paintings in the Bushey Museum collection include Boy on Pony unfinished; Cattle in the Moonlight; Christchurch Estuary Scene; Man in a Blue Striped Shirt; Mediterranean Coastline; Ringwood Bridge Ringwood Glade; River Avon; Seascape; Self Portrait unfinished; Señorita Juanita Díaz and 'Jasmine'; Sheep on Cliffs; Silver Morning; Aldeburgh Beach; Small Dunes; Study for 'Cornish Harvest'; Study for 'The Parade of Dogs at Wembley' and Two Figure Sketches for 'The Founding of Australia'.